Project Management Tips and tricks
Please check out our extensive collection of project tips and download as many articles as you wish. We've incorporated many of the approaches and best practices cited in these tips in our software. In less than 30 minutes, you can have your first project planned and scheduled!
Courtesy of TenStep, Inc.
Project Management Tips by leading experts
Project Management Best Practices I: Plan the Work
Overview

You have heard the old adage – plan the work and work the plan. In essence, that is the key to successful project management. You must first plan out the project and then monitor and control the execution of the program work.
Planning
It's hard to overestimate the importance of proper planning. In general, project failures can most often be traced back to deficiencies in the planning process. There are three major deliverables from the project planning process – the Project Definition, the work plan, and the project management procedures.
Project Definition
Best Practice – Plan the Work, Utilizing a Project Definition Document
There is a tendency for projects to shortchange the planning process, with an emphasis on jumping right in and beginning the work. This is a mistake. The time spent properly planning will result in reduced cost and duration, and increased quality over the life of the project. The Project Definition is the primary deliverable from the planning process and describes all aspects of the project at a high level. Once approved by the customer and relevant stakeholders, it becomes the basis for the work to be performed. The Project Definition includes information such as:
Project overview – Why is the project taking place? What are the business drivers? What are the business benefits?
Objectives – What will be accomplished by the project? What do you hope to achieve?
Scope – What deliverables will be created? What major features and functions will be implemented? What organizations will be converted? What is specifically out of scope?
Assumptions and Risks – What events are you taking for granted (assumptions) and what events are you concerned about? What will you do to manage the risks to the project?
Approach – Describe in words how the project will unfold and proceed.
Organization – Show the significant roles on the project. The project manager is easy, but who is the sponsor? Who is on the project team? Are any of the stakeholders represented?
Signature Page – Ask the sponsor and key stakeholders to approve this document, signifying that they are in agreement with what is planned.
Initial Effort, Cost, and Duration Estimates – These should start as best guess estimates, and then be revised, if necessary, when the workplan is completed.

Project Workplan
After the Project Definition has been prepared, the workplan can be created. The workplan provides the step-by-step instructions for constructing project deliverables and managing the project. You should use a prior workplan from a similar project as a model, if one exists. If not, build one the old-fashioned way by utilizing a work-breakdownstructure and network diagram.

Best Practice – The Planning Horizon
Create a detailed workplan, including assigning resources and estimating the work as far out as you feel comfortable. This is your planning horizon. Past the planning horizon, lay out the project at a higher level, reflecting the increased level of uncertainty. The planning horizon will move forward as the project progresses. High-level activities that were initially vague need to be defined in more detail as their timeframe gets closer.
Project Management Procedures
Best Practice - Define Project Management Procedures Up-Front
This document contains the procedures that will be used to manage the project. It will include sections on how the team will manage issues, scope change, risk, quality, communication, etc. It is important to be able to manage the project rigorously and proactively and ensure the project team and all stakeholders have a common understanding of how the project will be managed. If common procedures have already been established for your organization, utilize them on your project.
Project Management Best Practices II: Work the Plan
What is the difference between defining a project and planning one?
What constitutes a good goal statement?
What are the things I should be monitoring regularly on my projects?
How can I get support from managers who don't have a direct stake in my project but from whom I need resources, like some of their people?
Project Planning Checklist by David Allen
Poor project communication will cause many projects to end unsuccessfully.
Who Updates the Workplan?
How should I deal with changes to my project?
What should a good status report cover?
What if my project is late ebcause some of my managers fail to cooperate
I'm afraid I might not be able to deliver every piece of my project by the deadline, how can I get agreement on the priority of PARTS of the project?
Ten Steps To IT Project Success by Jo A. Boettcher
Planning to Build vs. Building the Plan
Price Plans
All plans are quoted monthly, but billed annually. If you manage a number of departments, and you're wondering how many subscriptions you need, please remember each subscription provides one team leader the option to create projects and invite collaborators. Collaborators cannot create projects or invite others to join the projects, so if you need more than one team leader, please purchase a subscription for each.
1 Project
1-3 collaborators
Single Project Task List
No Data Storage
No Document Uploads
Dynamic Gantt charts with dependencies
Email notifications
PDF, Excel, and MS Word reports
HTTPS for all activities
Limited Email Support
Unlimited Projects
Unlimited collaborators
Multi-Project Task Lists
50MB Data Storage
Document Uploads
Dynamic Gantt charts with dependencies
Email notifications
PDF, Excel, and MS Word reports
HTTPS for all activities
Email Support
Unlimited Projects
Unlimited collaborators
Multi-Project Task Lists
1GB Data Storage
Document Uploads
Dynamic Gantt charts with dependencies
Email notifications
PDF, Excel, and MS Word reports
HTTPS for all activities
Phone & Email Support
Subscription Notes & System Requirements
All Pricing listed is in USD and priced monthly, but billed annually
2-week free trial available.
Compatible with Internet Explorer and Firefox (PC), and Safari (Mac)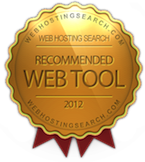 Have a question about Webplanner.com?